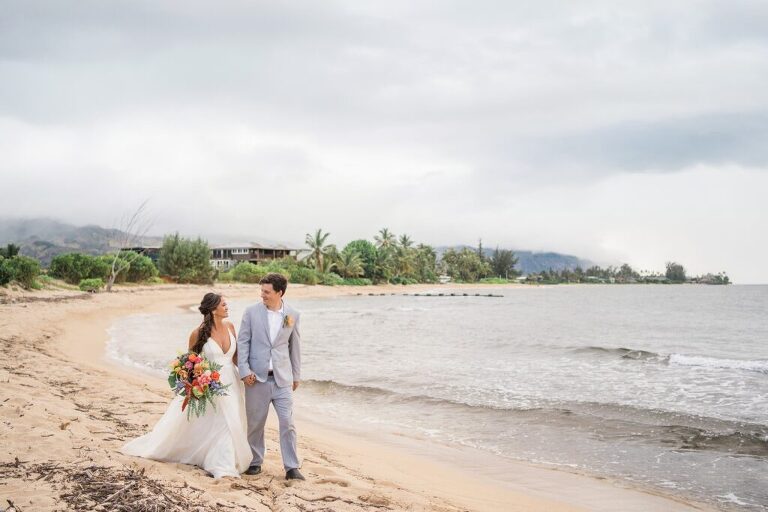 Tie the knot at The Point at Haleiwa, an exclusive 25 acre beachfront ranch on the North Shore of Oahu.
With romantic Hawaiian sunsets and miles of white sandy beach, The Point at Haleiwa is the perfect place for your dream Hawaii wedding.
How can we do our wedding at The Point?
We would love to host you on your special wedding day. Please fill out the form below or call 808-630-6103.
What is the minimum and maximum # of people allowed?
We take each wedding requests on a case by case basis and service small and large weddings.
Is there parking on site?
Yes, and we have shuttles and off site parking for large groups. We can also service large vehicles like limousines and buses.
Do you provide everything we need to have our dream wedding in Hawaii?
Yes! We are a local company that provides everything you need on for the most memorable day of your life.