Meet the Farm Animals
At North Shore Stables
Free Admission with Any Purchase
No Reservations Required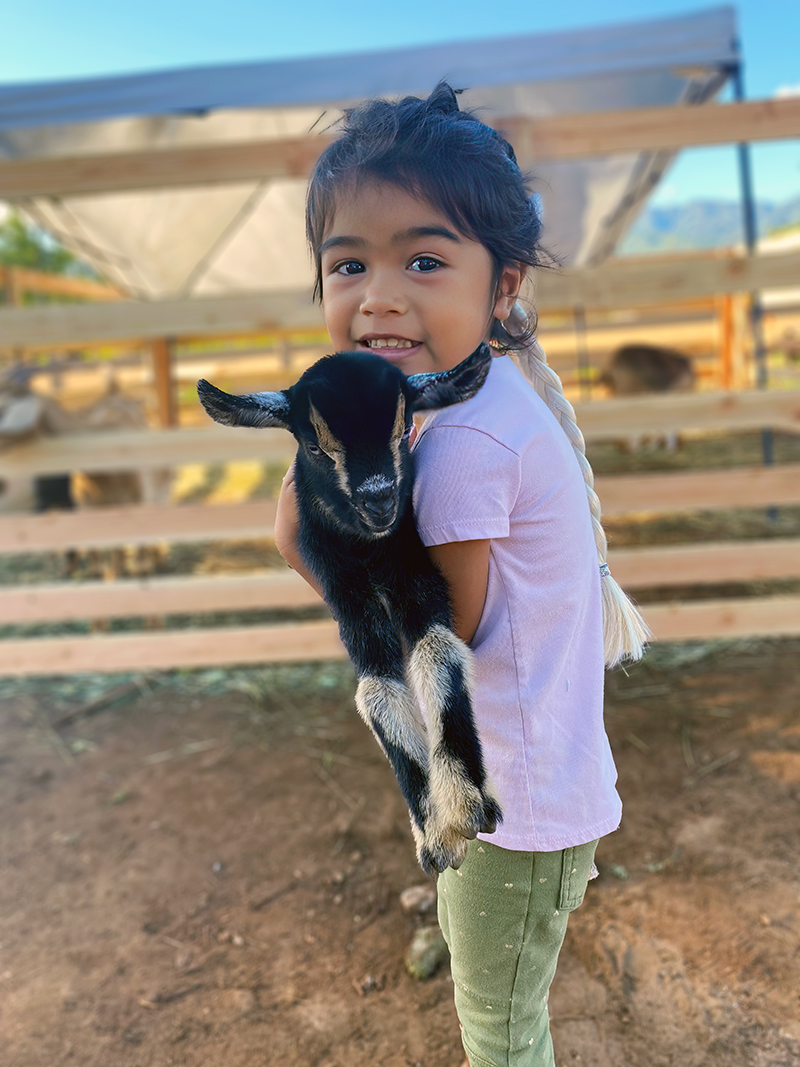 One of the fun and unique experiences you will have at North Shore Stables is our "Meet the Farm Animals" program. This program is free when you purchase any Point at Haleiwa tour or package at our 60-acre private oceanfront estate.
Conveniently located at the beginning of Haleiwa, our gorgeous Hawaiian country-style setting has over one mile of shoreline and is located less than an hour's drive from Waikiki or the KoOlina Hotels and is just 25 minutes from Turtle Bay Resort. 
Our Meeting the Farm Animals program is exciting and fun for kids and adults. We allow the family to meet our tame and cute animals up close. We offer a wide variety of animals, including sheep, goats, pigs, turtles, tortoises, chickens, rabbits, mini-horses, puppies, and ducks. Great for picture taking, and do not be surprised that our "Meet the Farm Animals" becomes one of the highlights of your children's vacation in Hawaii. 
Where is the Meet the Farm Animals located?
Upon arrival, you will see the North Shore Stable sign.
Park anywhere along the road.
There are two long rows for Meet the Animal stalls as soon as you enter the North Shore Stables.
We are open daily except Mondays from 8 am to 5 pm.
Should we bring food to feed the animals?
No, ask any of our staff members for some animal pullets to feed the animals

You will find our animals are eager to eat the pullets right out of your open hand
Which of the animals are a must-see?
Our miniature ponies are smaller than you can imagine and are so friendly and adorable

Our giant male white goat loves to be petted and will come right up to you for attention.

Our puppies are always ready to play and love to race around your feet. 

Our piglets are fun to feed and love attention. 

You will be surprised at how many stalls and animals there are to meet.