Oceanfront Horseback Riding Tours
Just $119
Ages 6 and up are welcome
Hawai'i has had a long history of close connections with horses dating back to 1803. Royalty in the islands used to ride horseback, and the Pani'olo (cowboy) culture is still present today. Both visitors and locals can enjoy the opportunity to connect with these majestic animals and take in the beautiful scenic views on Oahu.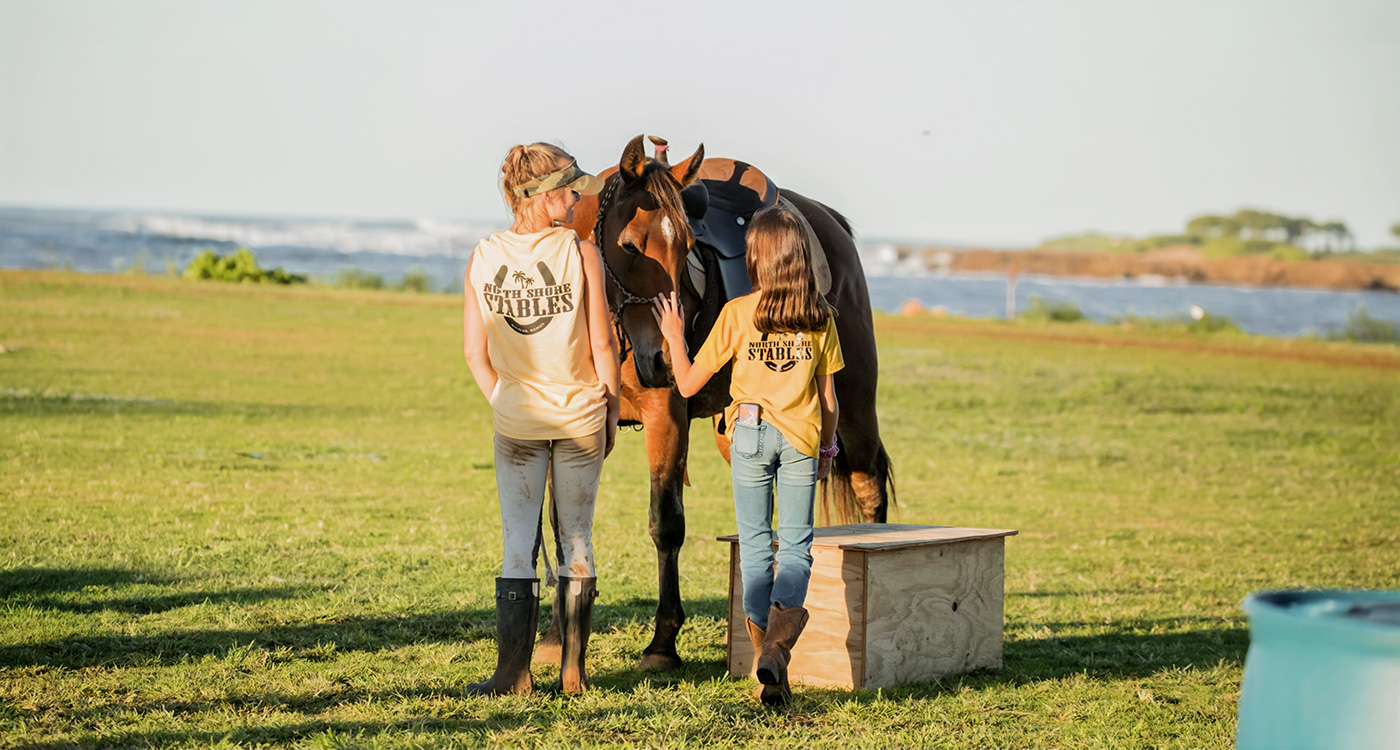 Our gorgeous Hawaiian 60-acre private oceanfront estate is located less than an hour's drive from Waikiki or the KoOlina Hotels and is just 20 minutes from Turtle Bay Resort. Come and enjoy the thrill and excitement our trail tours offer.
Within the Point at Haleiwa is our North Shore Stables, Hawaii's largest horseback lesson facility. Our mission is to provide visitors and locals with an affordable opportunity to learn about horses in a safe and friendly environment and to provide the best horseback riding tours on Oahu. Even if you have no horse experience, we will thrill you with our fun, adventurous and scenic rides.
Do not miss this opportunity to embark on one of Hawai'i's most inspiring oceanfront trails and nature rides, including gorgeous views of Mount Kaala, Oahu's tallest peak. Your tour begins by riding through one of the North Shore's largest Hawaiian farms, packed with banana trees, row upon rows of papaya trees, and plots of other popular native fruits and vegetables being grown.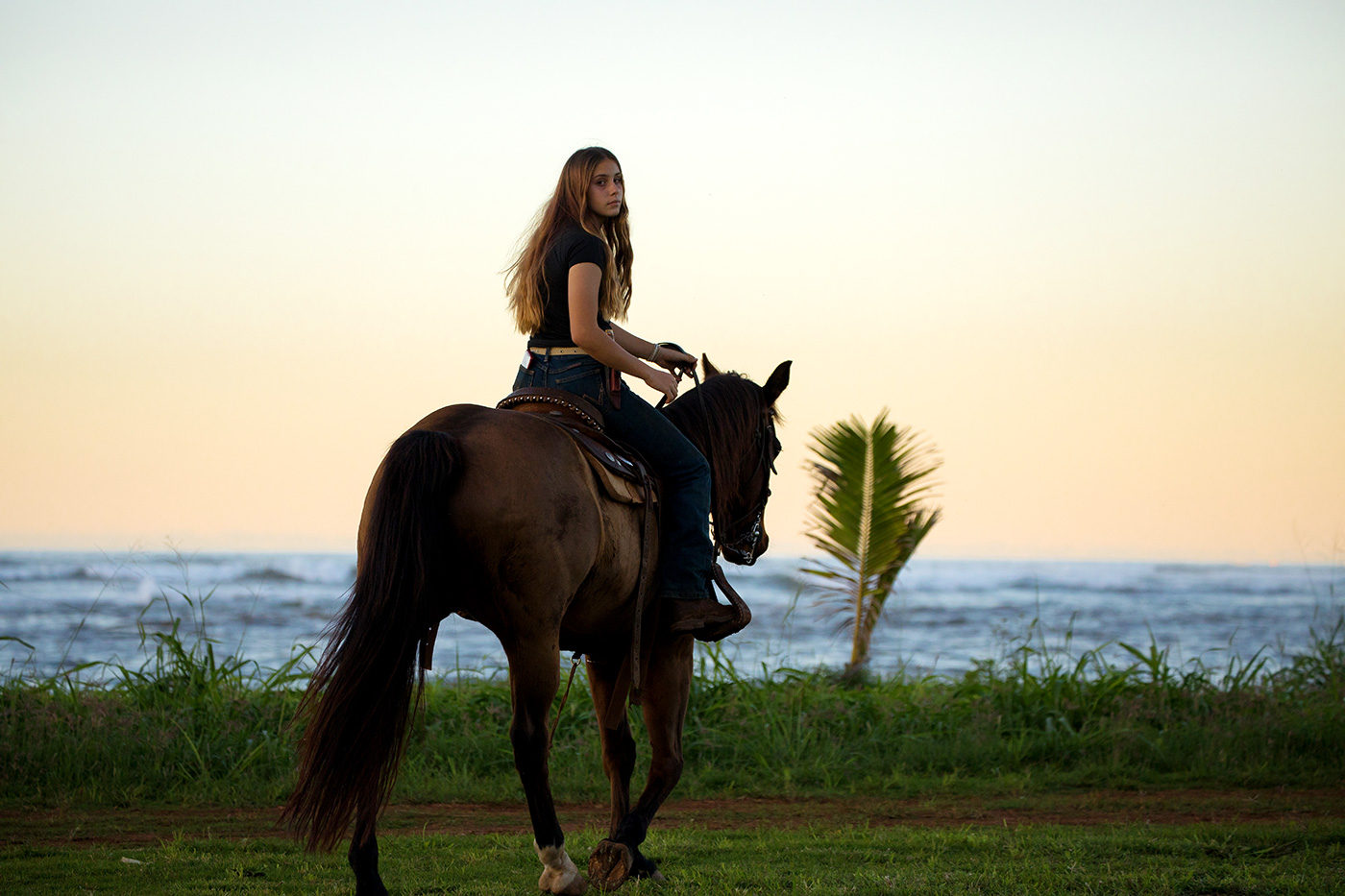 You will enjoy cruising on our beautiful horses through the estate's lush terrain and panoramic ocean scenic views. Our friendly and experienced tour guides will provide interesting information on the history of this private country-style estate.
The riding trail winds along lush native plants and coconut trees that lead to our private 18-acre peninsula with beautiful coastlines of the Pacific Ocean.
Your tour will pause at the Point at Haleiwa's famous Turtle Cove for a narrated overview of our State's protected Hawaiian sea turtles.
The final stretch of the tour cruises along our beautiful private beach setting, where our guides will describe the Point at Haleiwa's Malama Hawaii Shoreline Restoration efforts in utilizing native shoreline plants to stop beach erosion-caused climate change.
Then it's time for picture taking at one of the most beautiful settings on the North Shore, in which our tour guides will offer to take the guests' pictures with their phones.
Bonus Gift – This Horseback Trail ride includes free admission to North Shore Stable's "Meet the Farm Animals" program. Meeting the Farm Animals program is exciting and fun for kids and adults, allowing guests to meet our tame and cute animals up close. Our animals include sheep, goats, pigs, turtles, tortoises, chickens, mini-horses, puppies, and ducks.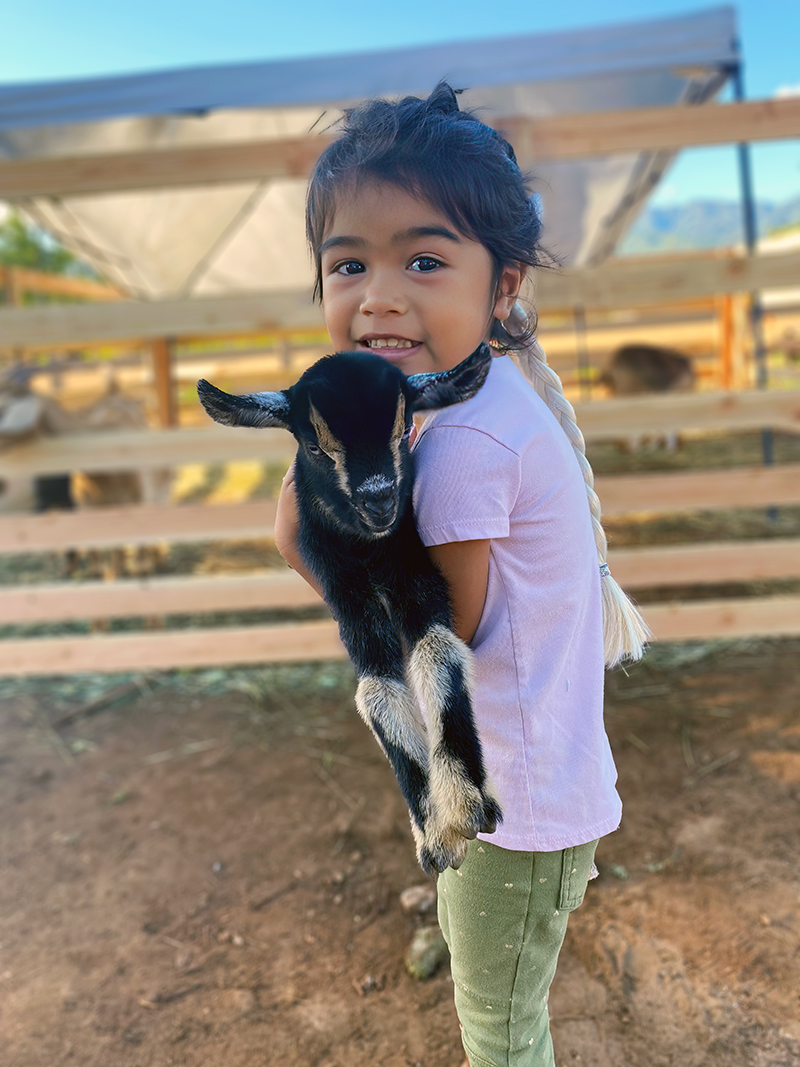 Frequently Asked Questions.

Where within the Point at Haleiwa is the check-in area for the North Shore Stables?
When you arrive at the Point at Haleiwa, you will see the signage for North Shore Stables; the first building is our check-in counter. Our staff will orient you and your family upon arrival.

Do you offer different size horses?
Kids must be ten years of age to take the tour and will receive smaller horses
Maximum weight for horses is 195 pounds
Individuals from 200 to 280 pounds will be assigned a mule to ride; our mule/horse crosses are larger or the same sizes as our horses and are must stronger.

What if I have no experience in riding a horse?
Each rider will get an orientation on how to mount and ride a horse and learns the importance of listening and following their tour escort on the trail ride.
Our horses are tame and easy and fun to ride.

What if we are traveling with children under ten years of age?
Child babysitting service is available; reservations are required for call 808-270-5032.
Kids 6-9 years of age can be led by a staff member on tour for an additional fee of $50
What should I wear?
At times, the trail ride can be dusty, so it's best to dress casually
Guests must wear shoes covering their entire feet to participate in this tour.
Suntan lotion and dark glasses are recommended.
Helmets are required and are provided at no charge.

Is there any other important information we need to know about the Horseback Riding Tour?
It's essential that you arrive 30 minutes before your departure time. During this period, you must sign a waiver, have an opportunity for a restroom stop, and get introduced to the fundamentals of riding a horse.
Purses, bags and large cameras are not allowed on the tail ride. Secure lockers are available for a fee of $3.00 per hour.